IEEE Global Communications Conference (GLOBECOM) 2021
PRIME ALLIANCE was participating on the IEEE GLOBECOM 2021 (7–11 December 2021 | Madrid, Spain) as a Bronze sponsor.
IEEE GLOBECOM is one of the IEEE Communications Society's two flagship conferences dedicated to driving innovation in nearly every aspect of communications.
If you were unable to enjoy the PRIME sessions, here are a few details:
Higher bandwidth and shortened latency requirements in PRIME Broadband Powerline (BPL)
The session was moderated by Miguel Ángel Sánchez Fornié (Secretary General of PRIME) and we counted with the presence of the following experts on the field of BPL: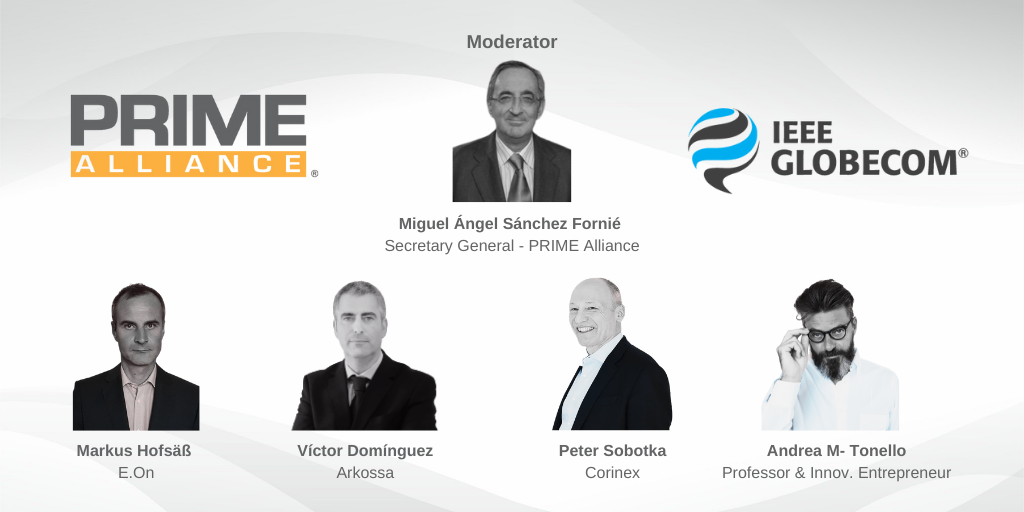 Did you miss this session? Now you can watch it here!
Javier Hernández Fernández (Iberdrola) presented the last updates on the new PRIME technology – PRIME Hybrid. Discover more here!